In this post we will introduce you to the top four town hall 12 Defensive, Farming And Clan wars Maps maps for clash of clans the maps will simply be generated after clicking on copy map.
Clan War & Farming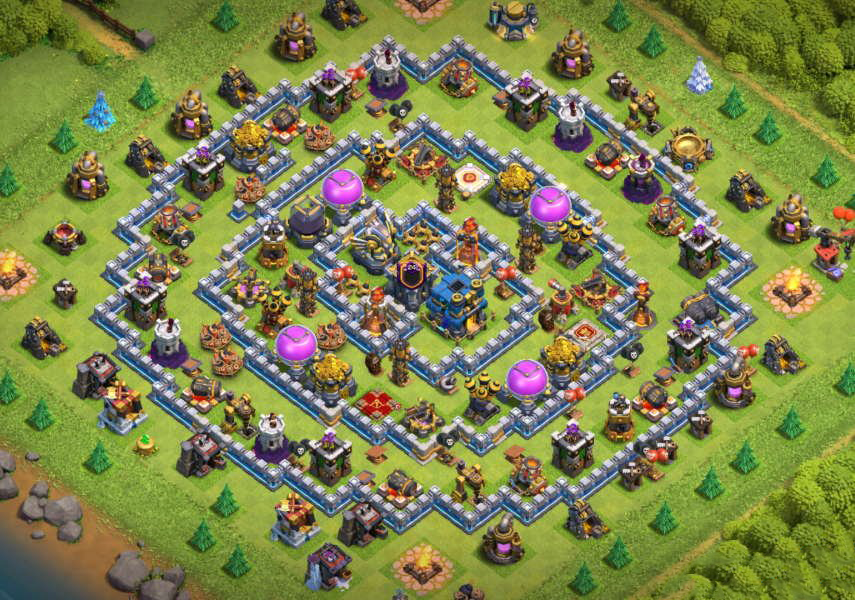 COPY MAP
This map is perfect for farming your cups,loots and ClanWars Introduction: All of the Xbows are set to attack flying units so they will be wiped out too easily that they cant even get 1 stars. If they try to attack with grounded units it will be the same situation but with melee towers so they have to attack with both grounded and flying so at least they can counter archer towers to attack only grounded or flying units.
Anti 3 Stars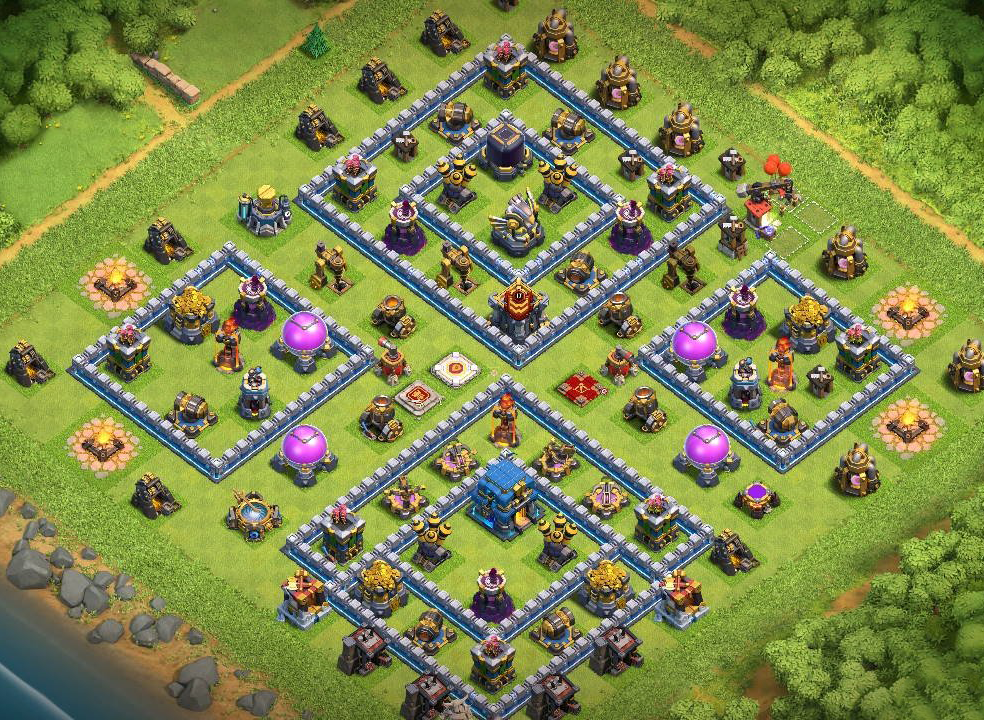 COPY MAP
Now if you are looking for Anti 3 Star Map this is the map for you introduction: As you can see this map used some tricks to counter giants if they place giants the giants will simply just try to destroy stuff in the middle not the ones in the corner so the only way to 3 star this map is to use Flying units but all the xbows are set to attack the flying units and the infernos are not single targeted.
Farming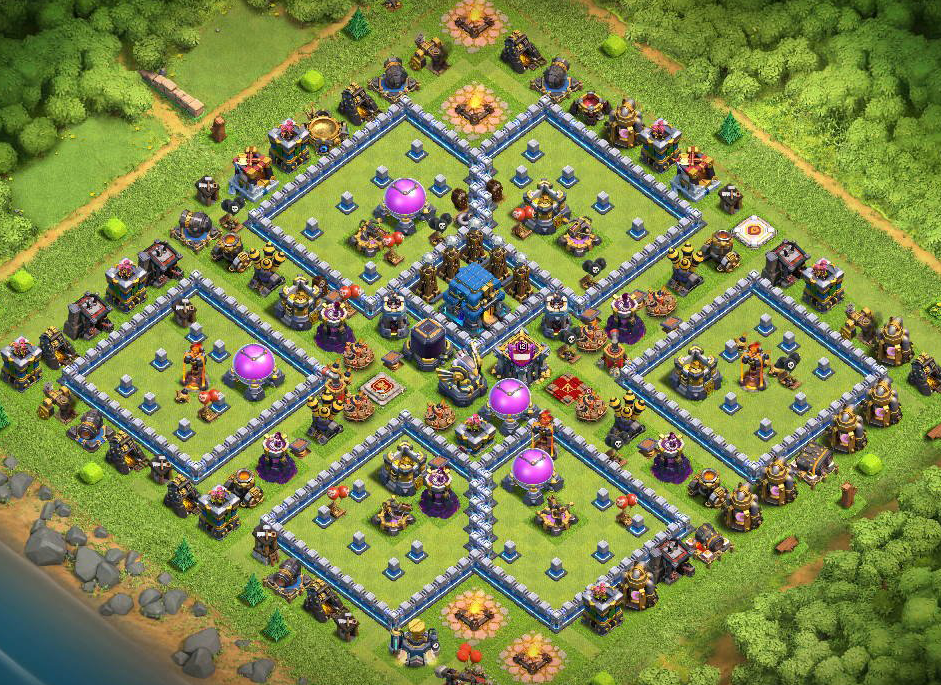 COPY MAP
If you don't care about your cup you can use this map secure your loots and farm a bit. Goblins are distracted by mines around the map and wont attempt to steal from storage's even if they try to, there are wizard towers that can destroy all of them with one shot.