On this page, we are going to guide you step-by-step (in three simple steps), to buy a Clash of Clans account from us. In the end, if you still have any questions or problems, please don't hesitate and ask our live support.
STEP 1 – Choose your Clash of Clan account in the shop
Choose one or more Clash of Clans accounts on the website and click on the "Buy Now" button to redirect to the Checkout page.
STEP 2 – Fill in your information and choose your payment method
We accept Many types of Credit Cards like Visa Card, Master Card, etc. from customers all over the world except American customers. Unfortunately for American customers, only payment with Cryptocurrency is available. On the checkout page please first fill in all information, (Please make sure to write your email address correctly). Then select your payment method, Between Credit Card and Cryptocurrency, After that, click on the "PLACE ORDER" button to redirect to the payment page.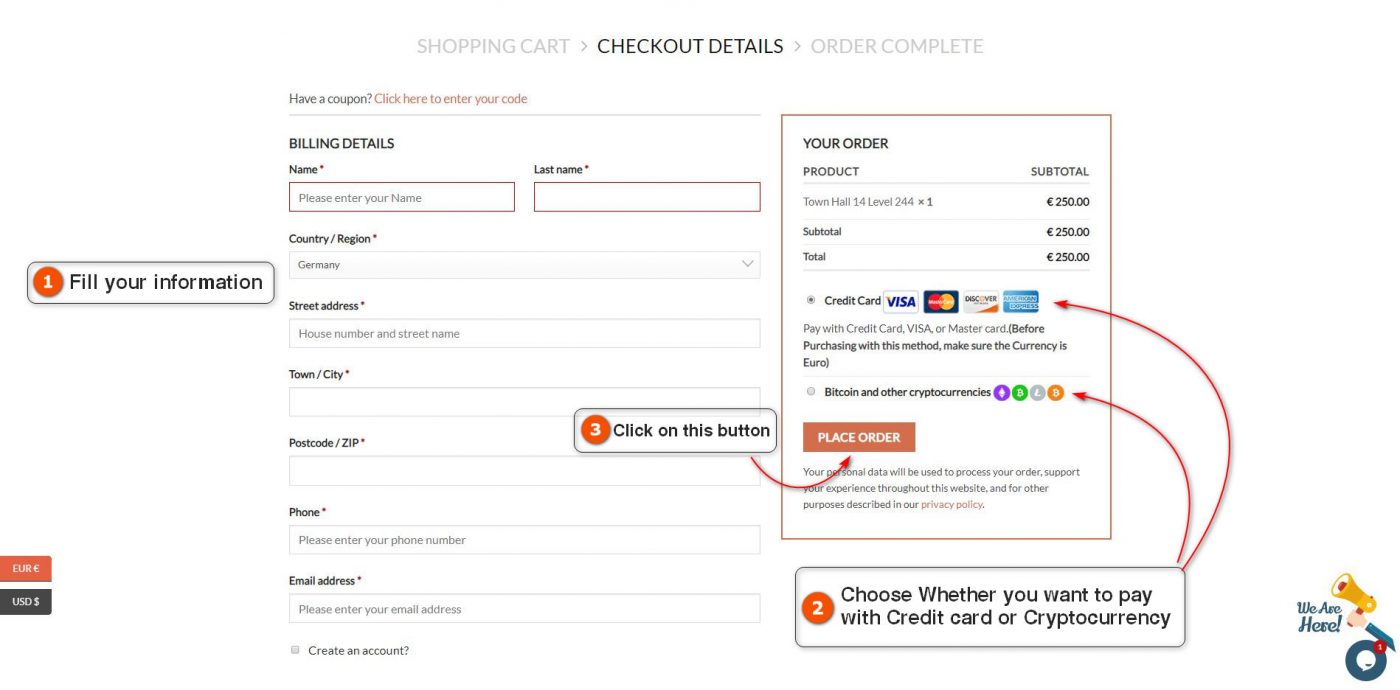 STEP 3. A – Pay with Credit card
In step 2 if you have chosen to pay with the credit card option, you will redirect to a page like a picture below. On that page, please fill in your Credit card information, then click on the "Make Payment" button.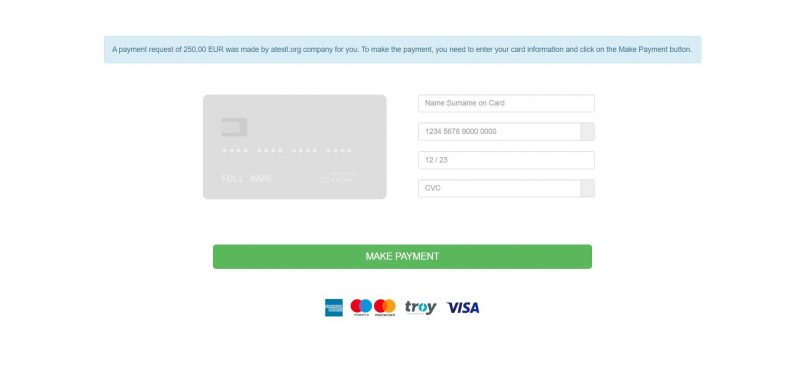 STEP 3. B – Pay with CryptoCurrency
In step 2 if you have chosen to pay with the Cryptocurrency option, you will redirect to a page like a picture below. If you have Crypto in your Coinbase account please click on the blue button, but if you don't have a Coinbase account please first click on the crypto you want to pay with.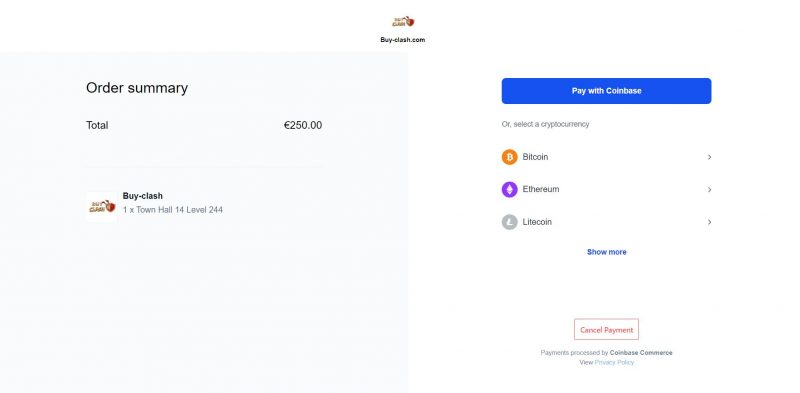 Send the exact amount of cryptocurrency you have chosen, to the wallet address and wait until payment confirmation. After successful payment, you will redirect to the website automatically.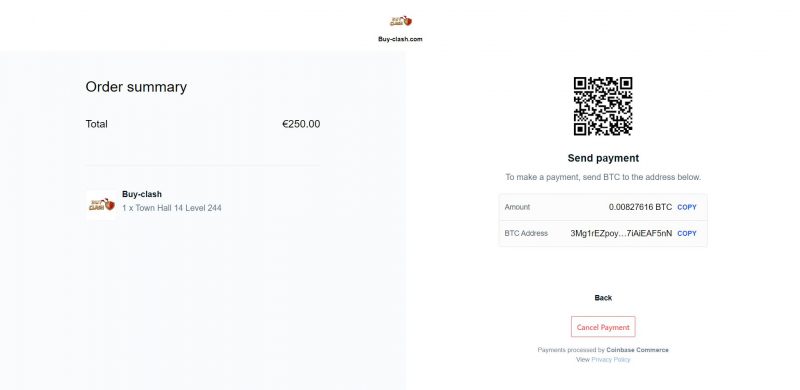 Where and how to buy cryptocurrency?
If you don't know where and how to buy Cryptocurrencies with your Credit Card or Apple Pay, please follow the path below:
1- Install Coinbase app on your device.
2- Do the verification process on Coinbase.
3- Buy cryptocurrencies like BTC, LTC, ETH, or Dogecoin with a Credit Card like Visa and Master Card, or with your Apple Pay account. For example, if you want to purchase a 60 USD account, buy 62 USD worth of one cryptocurrencies mentioned above.
*Please make sure to only use Apple Pay, or Debit Card payment method in Coinbase to buy Bitcoin. If you use other methods like payment with your Bank account, they will hold your Bitcoin for 7-10 days, but if you purchase Crypto with one of the two payment methods we mentioned above, Coinbase will release your funds instantly.
4- Come back to our website and try to pay with the Coinbase option on checkout page, like STEP 3.B.
All four steps mentioned, need less than 10 minutes to get done. If you have any questions about the purchasing process, please contact us.